Las Granados
Villa Cavanna
3 bedrooms villas
EL ALGAR" town enjoys a privileged surroundings, 2 minute drive to Mar Menor beach and just 5 minutes drive to the Mediterranean and to the world class resort of LA MANGA golf and to the city of Cartagena. LOS GRANADOS resides within town center in a neighborhood plenty of old stately houses in the area. Short distance away benefit from schools, markets, medical centers, many shops, cafes and restaurants of this town, which is centuries old and now a days known as the "Capital of the Mar Menor".
The 3 beds Cavanna villas features "corner plot" an "L" shaped lounge that you only normally find bigger and much more expensive homes. This development is worth considering for its affordability and a great potential as a investment. This village is well connected, there are all types of transportation connections to other cities and towns. It is within 10-15 minutes or 1 hour drive to two international airports respectively. New airport will be 30 minutes away. The area is well served with real & truly Spanish restaurants, cafes, bars and shops. If one desire to live in a Spanish way of life then this is the place, however, one has the option to escape in less than 5 minutes drive to a cosmopolitan areas of Costa Calida.
In addition to the standard villas specifications upgrades are:
hot water system150L
grills on all the windows
plus includes all the white goods
Corner Plot with 242.22 sq.m.
Price: 249,500 Euros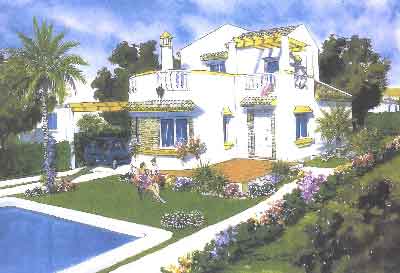 Floor plans 3 bedroom respectively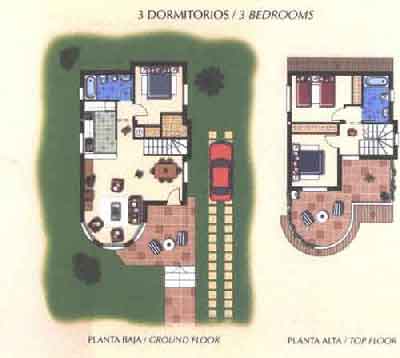 For detailed specifications, click here
For more information on the properties please contact us on +44 [0] 20 8384 2634 or
Click here for Brochure Request
Please note:
- All contracts are in Euros. 7% IVA (VAT) is payable to the above.
- The Euro/£ exchange rate is subject to fluctuation.
- There are also notary, registry and other fees. All property subject to availability.
- Prices subject to change.