SpainSA
www.SpainSA.com
Roda Golf & Beach Club
Two Bedroom Townhouse

Next to the Mediterranean Sea and only 1.5 Km from the unique natural setting of quiet, shallow waters that is The Mar Menor, one of the most important spots in the world for sports lovers, offering water sports, with an endless range of activities including swimming, sailing or water skiing, as well as activities such as tennis, trekking or golf.
Each of the homes, in elegant, subtle colours, has been integrated perfectly into the tone of the Mediterranean landscape, resort itself is structurally arranged in concentric rings around the golf course, moving from a public exterior towards an interior that is peaceful and private. Beside this it has perfect links to other cities by motorway with principal cities like Alicante and Murcia. Currently served by two airports and third airport will be opening in 2005 which will be 15 minutes away and Alicante approximately 50 minutes away.
Three types of terraced townhouses, Model Balcon, Miranda and Barnada available and all with 2 bedrooms & 2 bathrooms.
Model Balcon: 80.87 sq.m
Model Miranda: 77.49 sq.m
Model Barnada: 74.63 sq.m
Other features are: Communal Pools, Fitted Kitchen, Air Conditioning, Marble Flooring, Communal Gardens, Terrace and one may sell the property before completion.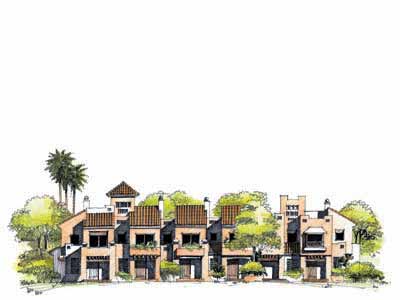 Floor Plans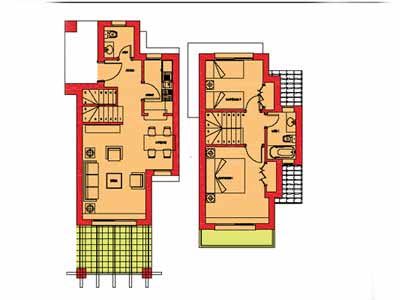 Model Balcon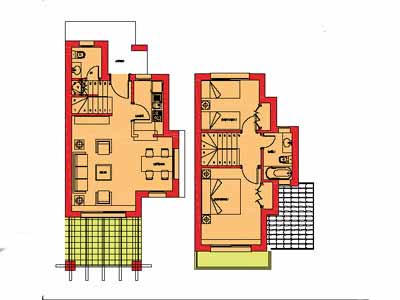 Model Miranda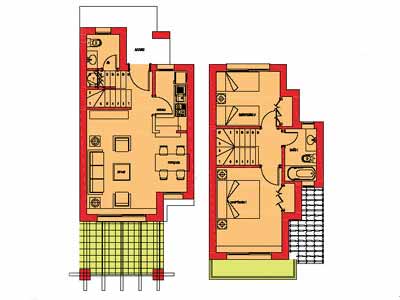 Model Barnada
Price : From Euro 268,000, 250,000 & 238,000
For detailed specifications, click here
For more information on the properties please contact us on +44 [0] 20 8384 2634 or
Click here for Brochure Request
Please note:
- All contracts are in Euros. 7% IVA (VAT) is payable to the above.
- The Euro/£ exchange rate is subject to fluctuation.
- There are also notary, registry and other fees. All property subject to availability.
- Prices subject to change.