SpainSA
www.SpainSA.com
Sucina Golf and Country Club
Villa Jazmin - 2 or 3 bedrooms villas (semi detached)
The town of Sucina is approx. 12 KM from the Sea of Mar Menor in the region of Murcia. Area renowned for is excellent
climate, traditions, golf, natural parks and the beautiful Mar Menor sea which is one of the largest Lagoon in Europe.
The town is located next to nature reserve designated as protected area for the birds. Village is well connected, there are all types of transportation connections to other cities and towns. It is within 10-15 minutes or 1 hour drive to two international airports respectively. New airport will be 15 minutes away. The area is well served with real & truly Spanish restaurants, cafes, bars and shops. If one desire to live in a Spanish way of life then this is the place, however, one has the option to escape in less than 5 minutes drive to a cosmopolitan areas of Costa Calida.

This development is situated at the edge of the town and within walking distance to many amenities. It also offers individual
with villas, apartments, different models ranging from 2 to 3 bedrooms carefully designed and tailored to satisfy individual budget and taste. Beside the type of property it offers landscape green communal areas, communal pool, private pool, 18 hole golf course and most of all set in a very traditional Spanish settings and a town which still hold the Spanish way of life and will continue to hold the atmosphere for years to come.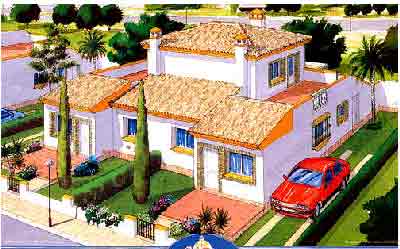 Floor plans for 2 or 3 bedrooms are very similar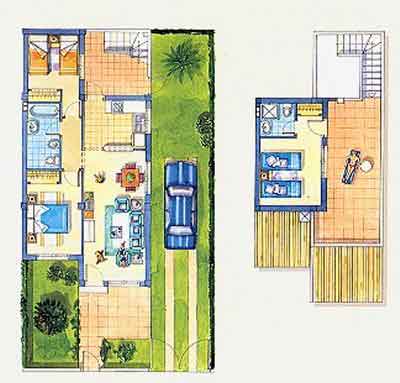 Price : From Euro 164,400
For detailed specifications, click here
For more information on the properties please contact us on +44 [0] 20 8384 2634 or
Click here for Brochure Request
Please note:
- All contracts are in Euros. 7% IVA (VAT) is payable to the above.
- The Euro/£ exchange rate is subject to fluctuation.
- There are also notary, registry and other fees. All property subject to availability.
- Prices subject to change.