SpainSA
www.SpainSA.com
Lider Apartments
Ground Floor one Or two bedrooms

These front line apartments are situated on the Northern end of La Manga facing the Mediterranean sea with views of Mar Menor sea. The area enjoys two seas and the beaches. The views are stunning, unobstructed, one could not wish for a better position in the area due to the fact it is on a small peninsula & with front line position. It also enjoys it unique proximity to two marinas which are and will be within 5 minutes walk. One being the Thomas Meastra & other main marina under construction. Furthermore it will enjoy the facilities of golf course, one on the marina and the other 10-15 minutes walk or 1 minute drive away. The property has its own garden, swimming pool and many more desirable features.

Property offers one Or two bedrooms apartments on Ground floor with different floor plans.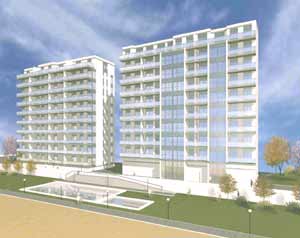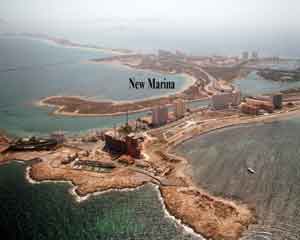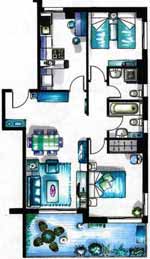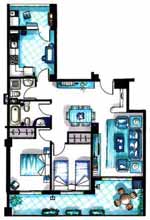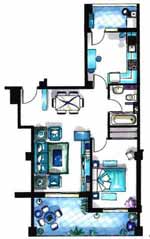 Two bedrooms- large Two bedrooms- small One bedroom

For detailed specification on Lider Apartments please click here
For more information on the properties please contact us on +44 [0] 20 8384 2634 or
Click here for Brochure Request

Price : 2 bedrooms From Euro 150,464
1 bedroom From Euro
Please note:
- All contracts are in Euros. 7% IVA (VAT) is payable to the above.
- The Euro/£ exchange rate is subject to fluctuation.
- There are also notary, registry and other fees. All property subject to availability.
- Prices subject to change.